Sun Prairie Post Office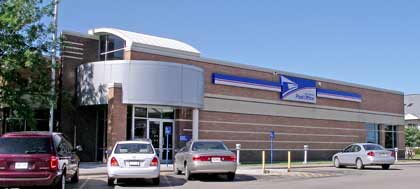 Counter service: Mon - Friday: 9:00 am to 6:00 pm
Counter service: Sat: 9:30 am to 3 pm starting 12/26/09
Do-it-yourself Automated Postal Center open at 8 am weekdays.
If it is not too complicated, maybe you can handle it.
A postal employee will be in the Automated Postal Center to assist from 8 - 9 am.
Pickup from Drive-up Drop Box in front:
M-F: 8 am, 2:30 pm, 5:15 pm
(6 pm inside drop)
1715 Linnerud Drive
Sun Prairie, WI 53590
Phone: (608) 834-0952
TTY service: 1-877-877-7833


2010 Federal / Postal Holidays
Friday, January 1 - New Year's Day
Monday, January 18 - Martin Luther King Jr's Birthday
Monday, February 15 - Washington's Birthday (President's Day)
Monday, May 31 - Memorial Day
Monday, July 5 - Independence Day
Monday, September 6 - Labor Day
Monday, October 11 - Columbus Day
Thursday, November 11 - Veterans Day
Thursday, November 25 - Thanksgiving Day
Saturday, December 25 - Christmas Day
Saturday, January 1, 2011 - New Year's Day
http://www.usps.com/communications/newsroom/calendar/federalholidays.htm
---
Passports:
| | | |
| --- | --- | --- |
| Facility Name: | Sun Prairie Post Office | Postal |
| Facility Address: | 1715 Linnerud Drive Sun Prairie, WI 53590 | (608) 834-1662 |
---
Customer Conveniences
---
Hours of Passport Acceptance
Open
Lunch Start
Lunch End
Closed
MONDAY
10:00AM
N/A
N/A
3:30PM
TUESDAY
10:00AM
N/A
N/A
3:30PM
WEDNESDAY
10:00AM
N/A
N/A
3:30PM
THURSDAY
10:00AM
N/A
N/A
3:30PM
FRIDAY
10:00AM
N/A
N/A
3:30PM
Comments:
BY APPOINTMENT ONLY.
---
In 1896, the U.S. Post Office Department began rural free delivery in Wisconsin, Michigan, Illinois, Ioway, and West Virginia on an experimental basis. On November 16th, Sun Prairie became the first community in Wisconsin to initiate rural free delivery with four routes. Each carrier rode twenty to thirty miles daily delivering mail in an area of sixty square miles. They did it for a salary of twenty-five dollars a month. The first appointed carriers included Charles Woerpel, James Dunphy, Charles Phillips and William Evans. William Mosel was the Sun Prairie Postmaster at this time.

Village merchants initially opposed free delivery, fearing the loss of business if farmers did not come to town for to pickup and drop off their mail. After a month's trial, satisfied farmsers announced that they would carry on the service themselves if the Postal Service chose to discontinue it. Rural free delivery continued and became a permanent service.

House to house delivery in the village did not begin until 1950.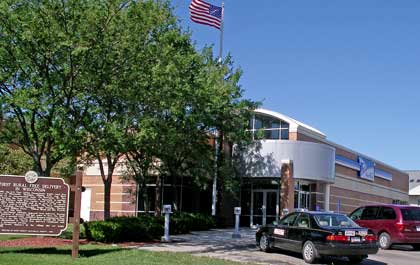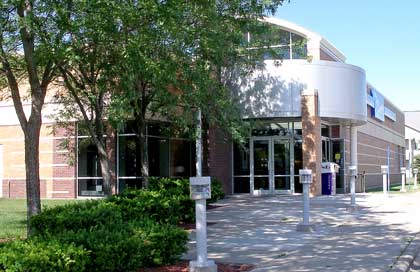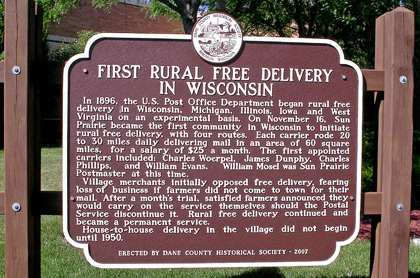 Question:
How much is the US postage stamp with US Flag and "USA First-Class" written on the bottom worth? Possibly 2007?
Answer:
First-class stamps in 2007 were worth 41 cents.
The real question here is: Why in the world would they create a stamp with no postage amount on it so that nobody, in the future, would know just how much they are worth?
Perhaps they thought that it would always stay that way and these would be like the new Forever Stamps. Then again, perhaps it is just your government at work. Can't wait for government run health care?
| | |
| --- | --- |
| First Class Postage Rates | Per Ounce |
| 7/1/1885 | 2¢ |
| 11/3/1917 | 3¢ |
| 7/1/1919 | 2¢ |
| 7/6/1932 | 3¢ |
| 8/1/1958 | 4¢ |
| 1/7/1963 | 5¢ |
| 1/7/1968 | 6¢ |
| 5/16/1971 | 8¢ |
| 3/2/1974 | 10¢ |
| 12/31/1975 | 13¢ |
| 5/29/1978 | 15¢ |
| 3/22/1981 | 18¢ |
| 11/1/1981 | 20¢ |
| 2/17/1985 | 22¢ |
| 4/3/1988 | 25¢ |
| 2/3/1991 | 29¢ |
| 1/1/1995 | 32¢ |
| 1/10/1999 | 33¢ |
| 1/7/2001 | 34¢ |
| 7/1/2001 | 34¢ |
| 6/30/2002 | 37¢ |
| 1/8/2006 | 39¢ |
| 5/14/2007 | 41¢ |
| 5/12/2008 | 42¢ |
| 5/11/2009 | 44¢ |
| 1/27/2013 | 46¢ |