Target - Sun Prairie
Although the "Super" has been taken out of the Super Target Store,
it is still SUPER for the City of Sun Prairie to have the Target Store in our city.

Address: 660 S. Grand Ave (Hwy C)
Take Hwy 151 and get off at Exit 100.
Hours:
Monday - Saturday: 8 a.m. to 10 p.m.
Sunday: 8 a.m. to 9 p.m.
(608) 834-5600

4/1/09
Stopped by Target this morning at 8:30 am to pick up a couple of loaves of their store brand bread. All out. Again. The other, expensive bread, section was filled to overflowing but the tiny section for the store brand bread was empty. Might be that they would rather have full shelves of the bread that people really don't want rather than sell the bread that, obviously, people do want, because it is always sold out.
One other thing that ticked me off was that they had a large crew of stock people and skids of boxes in the freezer aisles. Could hardly get down the aisles to find what I was looking for. Strikes me as unusual that they would be stocking the shelves and blocking customers from buying things during shopping hours.
On the positive side, they did have some Maxwell House Coffee, 34 ounce, on sale for $5.49, which is 50 cents cheaper than I have seen it, even on sale, at Copps.
---
3/28/2009
I uploaded some images to be made into prints last night. It was late and, although they said in the email that the job would be done in one hour, I did not expect it to be done. This morning at 8:08 am, I got a message that the order was ready to be picked up. I went over there at 9 am and the kid told me that he had no idea why the order was NOT ready but it hadn't even started yet. He said that maybe it would be another 15 minutes or so. I went back to do a little shopping and get some of their very good store brand white bread, but they were all out of it. Others must realize how good it is too. The stock people had no idea when they would get more bread in. I checked back with the Photo department and my order was still not ready. I went shopping over at Copps, got gas at the Kwik Trip and went to the bank. Came back at about 10 am and the order was still not ready. The kid said that he had no control over the whole system and that it was all up to "Kodak" as to when things get printed. His job seems to be to put the prints into envelopes. Now I have to make a third trip to get the prints that Kodak told me were ready to pick up.
---
3/3/2009
The new Target in Sun Prairie is NOW OPEN.
The "soft opening" and ribbon cutting was held on March 3rd, 2009. The store is going to have it's official Grand Opening on Sunday the 15th and 26 other new Target stores across the nation will be celebrating their opening at the same time. The soft opening is for the new workers to get into the swing of things before the big deal on Sunday. I stopped by the store this morning and it is a nice, sparkling new store with lots of big aisles and friendly workers.
This Target is one of the only two new Targets to offer groceries, including fresh fruit, meat and bakery goods. The other is in Memphis, Tennessee. There are two older Targets that have been remodeled and offer this service also. The Grocery section is well stocked and good for a quick stop to pickup some basic food needs. The grocery section has many selections and certainly much more than you will find a typical Quick Trip or similar store. Target has a large selection of frozen items for sale. They have multiple aisles of upright freezers. These freezers have lights that come on as you approach and go off as you leave the area. There is a small selection of fresh vegetables. You can get lettuce or green peppers or things like that. They also have a fresh meat section where you can pick up some hamburger or lunch meat and other items. The vegetable and meat departments are small but, they do fill a need, if you have it. This target is the only Target to have "All Plastic" carts. Just can't wait to try those out!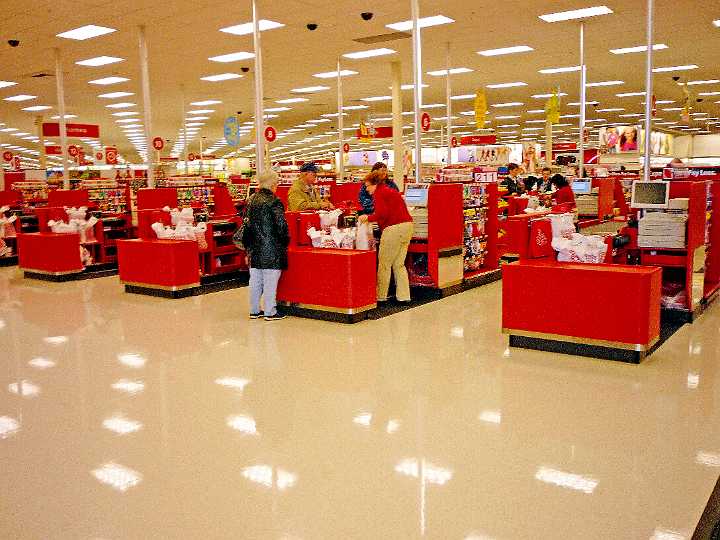 Starbucks in the Target store: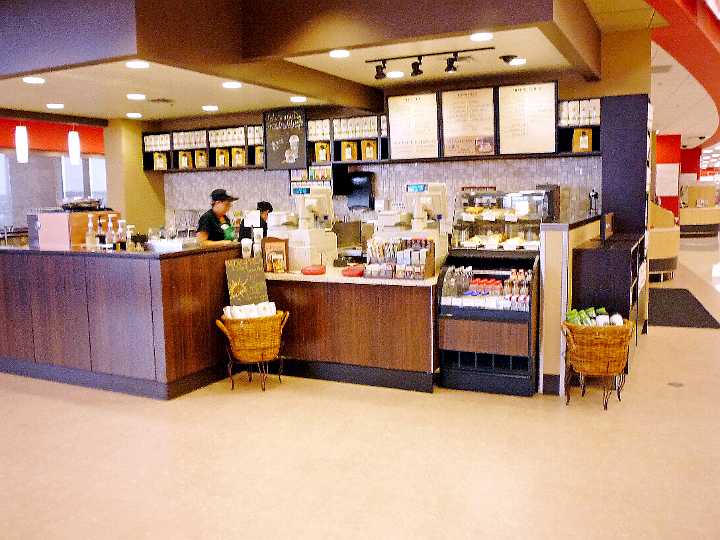 Groceries in the new target: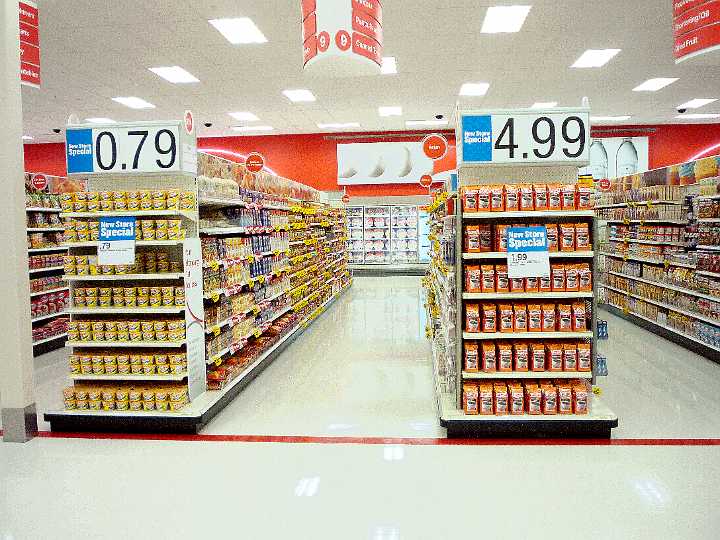 The new target has large frozen foods selections.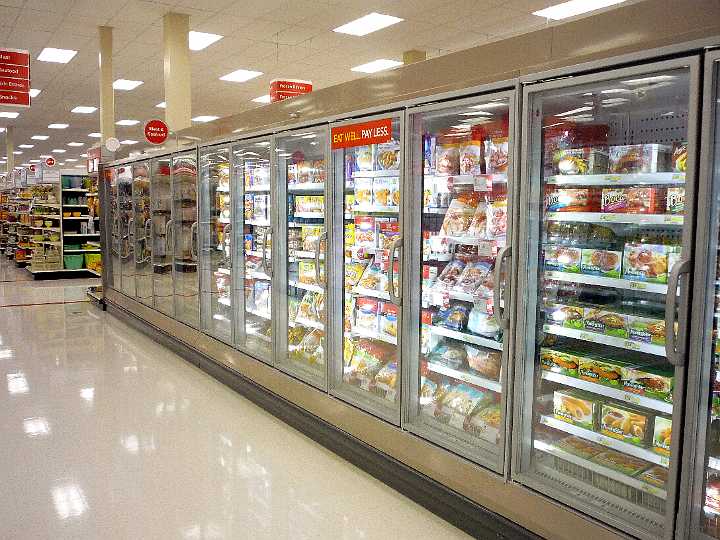 The below is about the extent of the fresh vegetables at the Target store: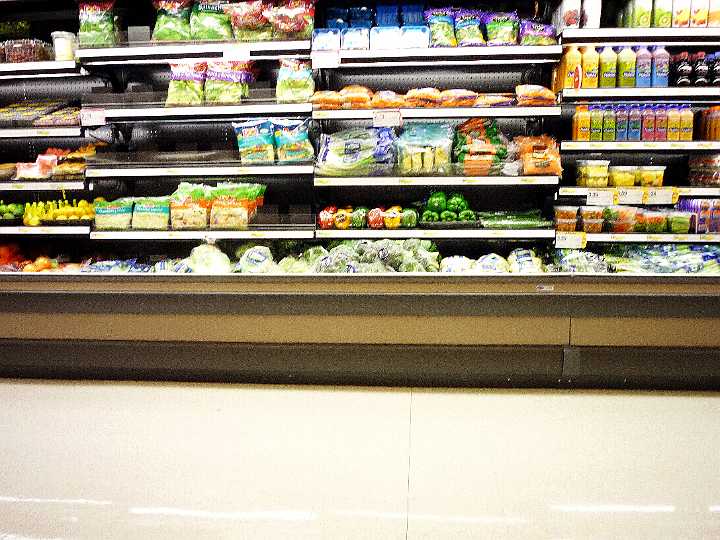 See below for the fresh meat department at Target. Its not big but you might find what you need here: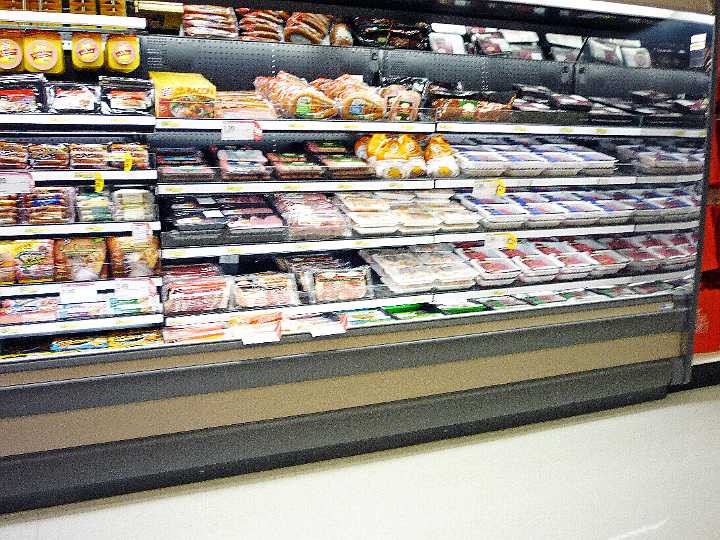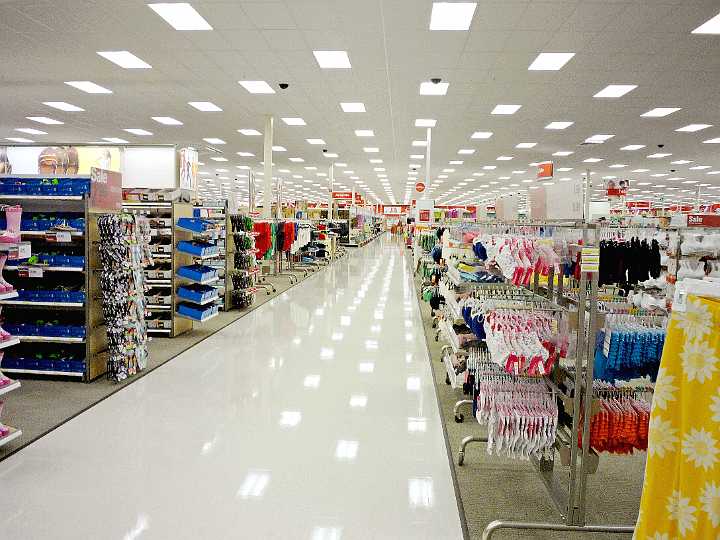 The new Target store in Sun Prairie is providing 180 new jobs for the Sun Prairie area. These people were picked out of 1,300 applicants.
---
12/1/08 Grand Opening Schedule!
The New Target Store in Sun Prairie has a scheduled Grand Opening date of March 8, 2009. There will be a Very Important Guest (VIG) Night, also known as a 'Soft' opening, on the evening of Tuesday, March 3, 2009.
Who would be the Very Important Guests? From a Target Representative: "It would be typical that community leaders participate (Mayors, City Council, State Rep, etc.) and we'll have ribbon cutting, some musical entertainment and free refreshments. It is very much a community event and I would encourage your readers to visit on VIG night. There is nothing quite like a totally clean and never shopped store. Many never get to experience it. The VIG is typically in the evening either 5:00 pm or 6:00 pm; as soon as I know for sure I'll share that information with you."

The store will be open from VIG night onward including the Wednesday thru to the Grand Opening and thereafter.
Date

Time Open

Time Closed

VIG Night

(You, dear reader, are invited!)

March 3, 2009

?

?

March 4, 2009

?

?

March 5, 2009

?

?

March 6, 2009

?

?

March 7, 2009

?

?

Grand Opening

March 8, 2009

?

?
This particular store has been specially selected to receive a new Fresh food component, one of only two new Target stores opening in March 2009 with this configuration. The other is in the Memphis, TN. area. It will not be a 'Super' Target but it will have an expanded market (fresh food) component.
---
Click here to see more pictures of the Sun Prairie Target Store project.
See even more pictures of the Sun Prairie Target under construction, here.
---
August 16th 2007
Workmen have put up the plastic barriers to stop erosion around the property from Highway C and on the North side of Hoepker Road to the South side of their property where it butts up against the Providence Subdivision. Other workmen were seen on the East side of Hoepker drilling for something. Probably some kind of test.
---
Prairie Development, Ltd. is planning on building a Super Target on their property which is located on the Northwest corner of the intersection of Hoepker Road and Highway C, in the city of Sun Prairie.
Super Targets are designed for one stop shopping and offer a full grocery line including bakery, deli, meat and produce sections. A typical Super Target has annual revenues of about $61 million. A Super Target has just opened in Fitchburg, Wisconsin and cost $17 million. It is the second one in Wisconsin joining the Super Target in Eau Clair. A Super Target has also been proposed for Pewauke, Wisconsin.
The location is part of the Prairie Lakes development which is projected to include approximately 900,000 square feet of retail space and cover 105 acres of land bounded roughly by Highway C (or Grand Ave.) on the East, Blue Aster Blvd.on the North, and the Providence Subdivision on the West. The South side of the development will roughly go down close to Highway 151. The area in-between Providence and Prairie Lakes is to possibly include residential dwellings in the future.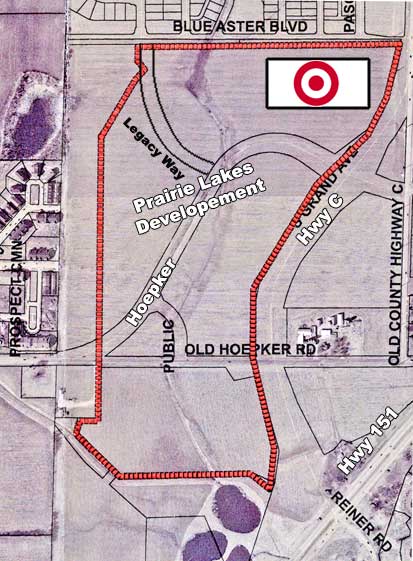 Target is asking for the Plan Commission, on July 10th, 2007, to approve the 178,596 square foot building which will include the Target Department Store and the grocery store. The Super Target will be situated on about 16 acres of land. If approved by the Plan Commission, the request could come before the City Council as soon as July 17th, for final approval. If approved in a timely manner, the Super Target could open by Spring or Summer of 2008. The grocery store will certainly be welcomed by many of the nearby residents, although a new Copp's Store has just been opened in the last few months at the corner of Highway C and Hwy 19.
Plan Commission Meetings can be viewed live on Charter Cable, Channel 12, Tuesday nights at 7 p.m. when a meeting is scheduled. You can check Channel 12 schedules by clicking here.
---
From 7/10/07 Planning Commission Meeting:
A main entrances will be from Blue Aster Blvd. There will be sidewalks out to Hwy. C, Blue Aster and Legacy Way but no sidewalk down to Hoepker because of grade issues. There is quite a drop from the Target site to Hoepker Road and apparently sidewalks to a stair is not a possibility. The staff recommends breaking up the long extension of the building to the west. Possibly another element added to break the plane. There will be a screening wall on Blue Aster to block the loading and trash areas. Truck traffic will deliver and pickup from Blue Aster. Traffic studies were taken and found that the access on the proposed areas would not be more than the streets and intersection could handle. On Hoepker, in front of the store, there will be a right in and right out and a left in but no left out because of expected traffic conditions. It was reported that environmentally friendly lighting plans are being looked at.
Concern was expressed by one of the commissioners about "dark stores." A "dark store" is an empty or abandoned store. Would there be a buy back option for the city of Sun Prairie if the store goes dark? Target says that, if they do not build, they will sell the land but, once they build, the property is theirs. So, apparently, the city can just go pound nails if the store ever goes empty.
The Planning Commission Staff expressed their feeling that this will be a development that the City of Sun Prairie could be proud of and will be and attractive development The architecture is comparable to some of the better developments that they have seen elsewhere. The Target store sets the bar for other stores that might come into this development and the surrounding area.
The motion to approve the staff recommendations passed unanimously. It was mentioned that Target would like to start building later this year, possibly in the Fall.
Check back here every once in a while to see
pictures of the Super Target Store as building progresses.
---
The picture below shows the NW corner of Hwy C and Hoepker, looking North from Hwy. C. The telephone pole in the middle is right at the corner.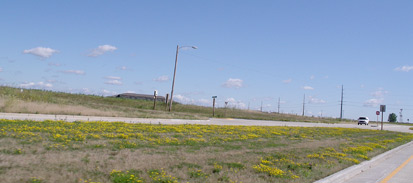 ---
The picture below shows the NW corner of Hwy C and Hoepker,
looking NorthWest from Hwy. C.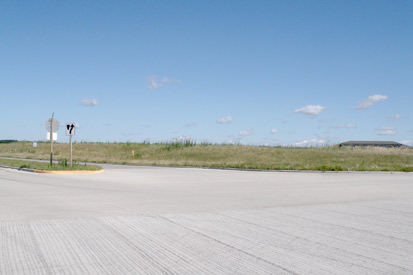 ---
The picture below shows the NW corner of Hwy C and Hoepker,
looking West from Hwy. C.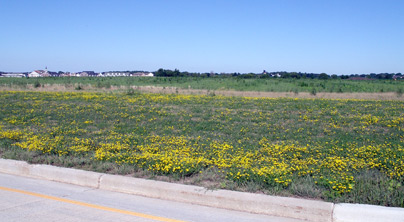 ---
City of Sun Prairie
Press Release
June 29, 2007
Contact: Scott Kugler, Planning Director
(608) 825-1107
PLAN COMMISSION AGENDA SET FOR JULY 10
The agenda has been set for the Sun Prairie Plan Commission meeting for Tuesday, July 10. The meeting will be held in the Second Floor Council Chambers of the Sun Prairie Municipal Building, 300 E. Main Street, beginning at 7:00 pm. The following development applications will be discussed and potentially acted upon by the Commission:
A public hearing on a request by Prairie Development, Ltd. for approval of an Amendment of an Approved General Development Plan (PC07-1524) for "Prairie Lakes" to adjust the western boundary of the planned development to better accommodate future development. The boundary shift results in a 2,026 sf decrease in the overall planned development area for the portion of the project lying north of Hoepker Road.
A public meeting on a request by Prairie Development, Ltd. for approval of a Certified Survey Map to create two (2) commercial lots at the northwest corner of S. Grand Avenue (CTH C) and Hoepker Road. A public meeting on a request by Prairie Development, Ltd. for approval of a Precise Implementation Plan for a Super Target store on approximately 16 acres located at the northwest corner of S. Grand Avenue (CTH C) and Hoepker Road. A public hearing on a request by the City of Sun Prairie for approval of an Amendment of the
Official Zoning Ordinance (Title 17) to amend the City's sign regulations to allow electronic message board signs to be approved through the special use permit process, rather than the conditional use permit process that is currently required for such signs.
A public meeting on a request by the City of Sun Prairie for approval of a resolution to rename a portion of O'Keeffe Avenue north of Capitol Drive to Cremer Drive. More information on these items can be obtained by contacting the City's Planning Department at 825-1107.
---
From Wikipedia
SuperTarget is a chain of hypermarkets that are about 175,000 square ft. Like Target Greatland, SuperTarget features double entrances on one story stores; some also have between the double entrances a merchandise loading lane as a prominent feature of the building. The store logo often spells "Super" in green cursive, but recently, newer ones are signed in red block letters in the Helvetica font that the word "Target" uses. They carry everything a Target or a Target Greatland does as well as a grocery store. Many SuperTargets may also feature a Starbucks Coffee shop, a Pizza Hut Express, a Taco Bell Express,(which is currently being phased out at SuperTarget locations) Jamba Juice, a pharmacy, a portrait studio, a one-hour photo processing lab, an optical store, or a Wells Fargo Bank. Unlike many other hypermarkets in the United States (such as Wal-Mart Supercenters and Meijer), SuperTargets are not continuously open.
In the past, some SuperTargets featured an E*TRADE trading station instead of a Wells Fargo Bank. However, in June 2003, E*TRADE decided to remove all E*TRADE branches from their SuperTarget locations[39] without advance notice. This sudden move was not initiated by Target Corporation. Mitchell Caplan, E*TRADE's CEO, said that "We were not able to make it into a profitable distribution channel...[w]e're better off exiting." E*TRADE also sent a letter of notification to their customers informing them about this change.
The first SuperTarget opened in Omaha, Nebraska in 1995, and the second SuperTarget opened in Lawrence, Kansas, later that same year.[40] As of January 4, 2007, Target operated 182 SuperTarget stores in 21 U.S. states.